The Glenmore Spruce artificial Christmas tree is perfect for anyone looking for that wintery festive feel. Standing at 7ft tall and with branches in a luscious green colour, the Glenmore Spruce and its extra detailing make for a wonderfully festive Christmas tree. Included with a sturdy tree stand, this a durable tree and made to last you for the many Christmases to come.
Frosted Branches
The frosted branch tips of this Christmas tree add that special something to this tree and give it a wintery aesthetic.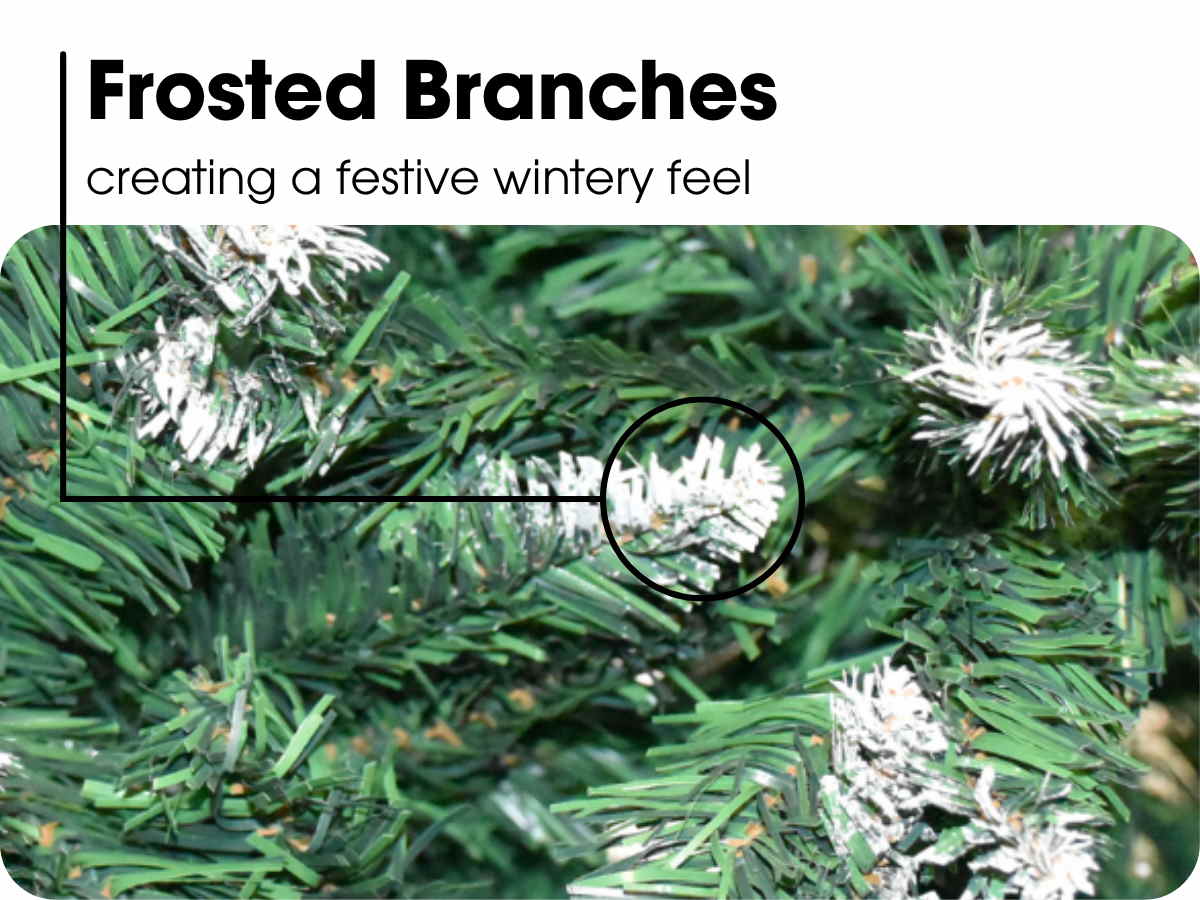 Berry Detailing
Giving you a head start of the decorating process, the glossy red berries on this tree give it a wonderfully festive feel and are to be admired.