The Colonial Fir is a stunning take on a traditional Christmas tree design, perfect in any home this festive season. The Colonial Fir boasts realistic green branches and bristles which feel just like the real thing. The Colonial Fir Artificial Christmas tree is fire retardant and UV protected so it will not fade quickly in direct sunlight (close to a window or door).
Pre-Lit
For a stress-free Christmas, the Colonial Fir comes pre-lit so no need to untangle any lights this year. With warm LED lights wrapped around its branches, this tree's warm glow is perfect for setting your presents under his Christmas.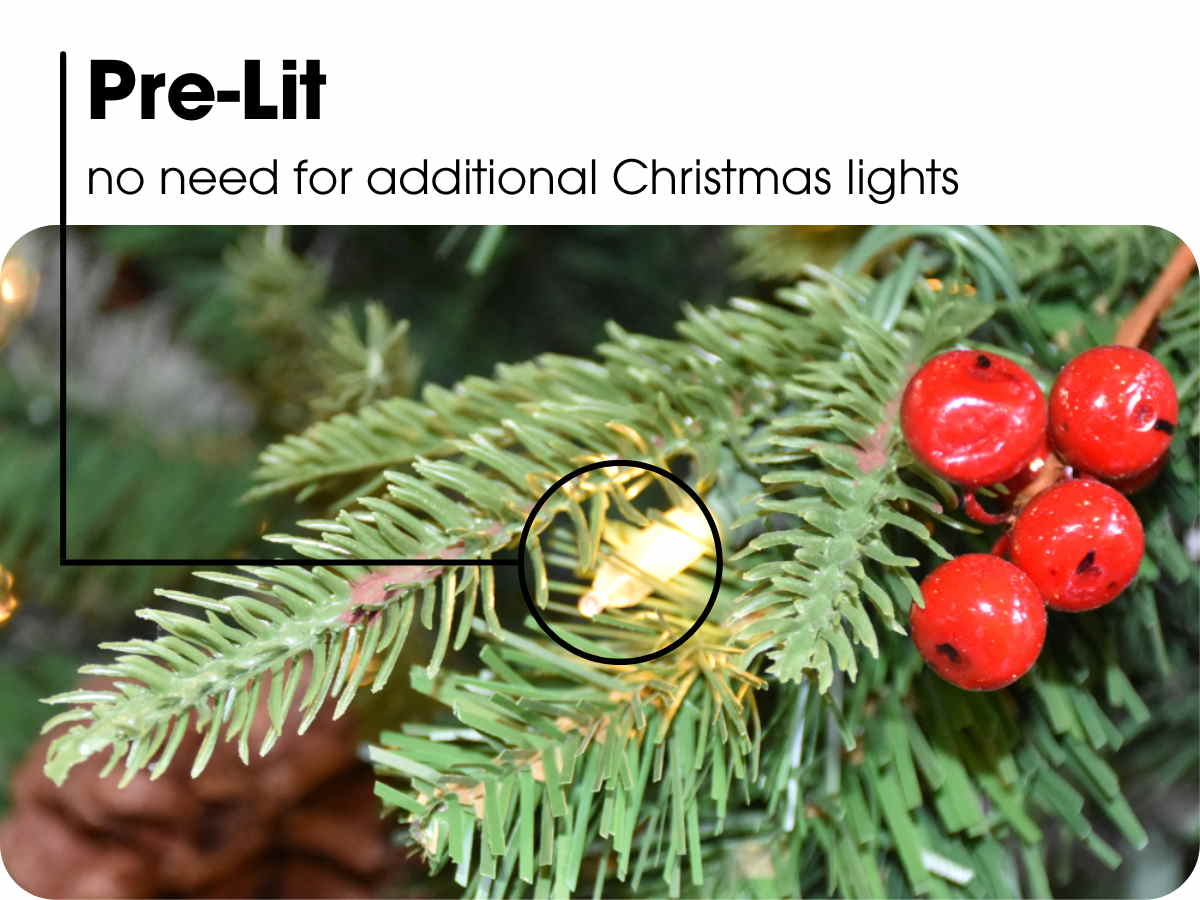 Pinecone & Berry Detailing
Featuring beautiful pinecone and berry detailing, the Colonial Fir tree is a wonderful natural feeling tree, ideal in any home this Christmas. The pinecones and berries are plentiful throughout the tree, meaning only a little added extra is needed from you to complete its decoration.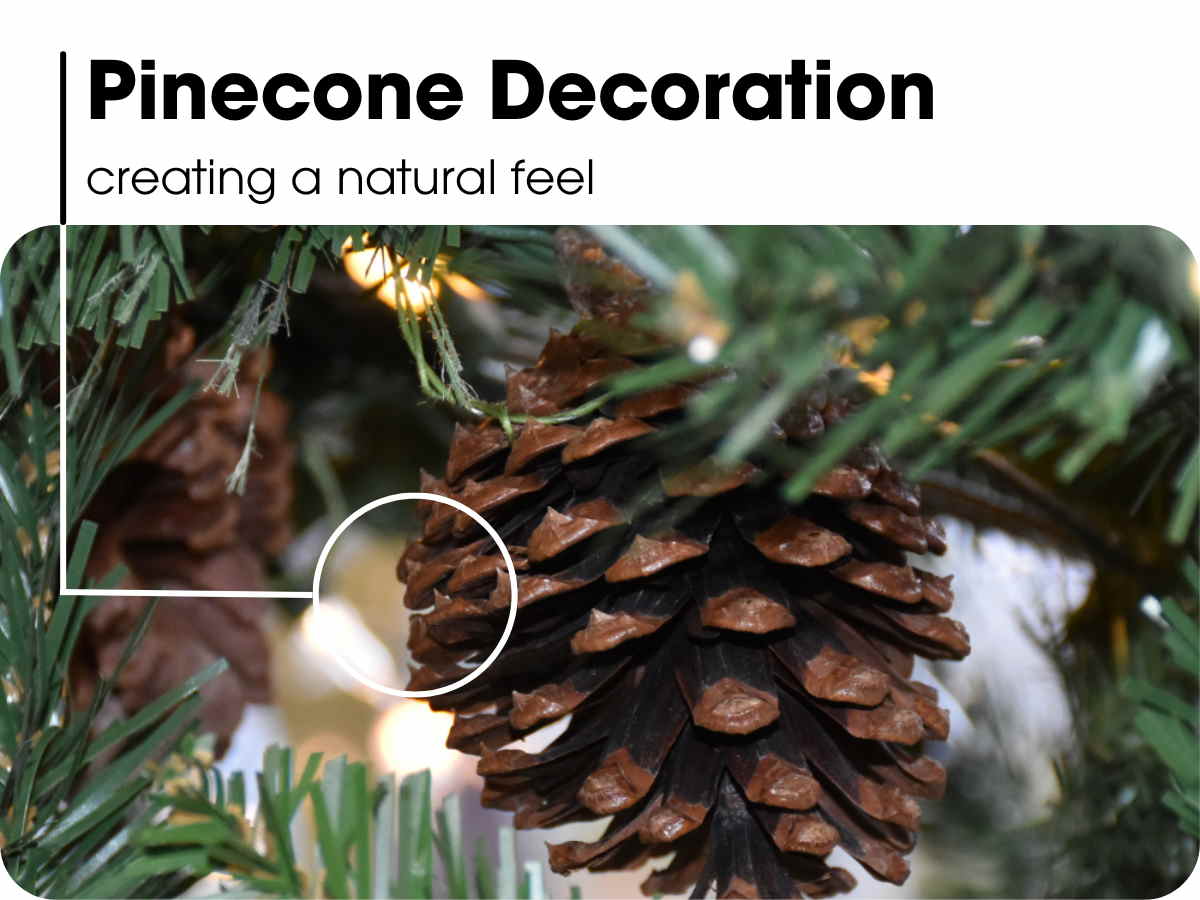 Colour-Coded Branches
To take the stress out of its construction, the Colonial Fir tree branches are colour coded. Simply match the colour on the branch to the correct section of the tree. Assembly is quick and easy thanks to this key feature.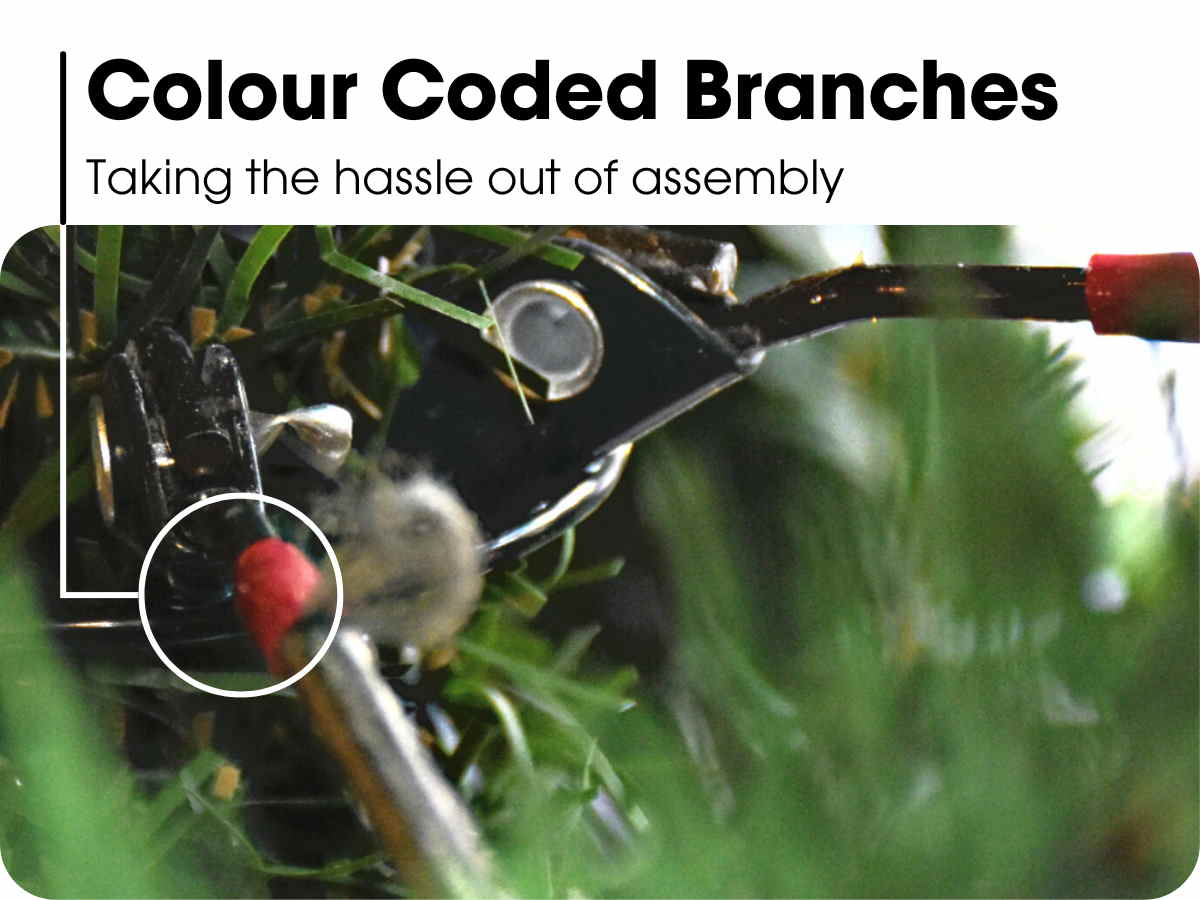 Product Highlights Video