Celebrate this Christmas by placing your presents under the Bayberry Spruce Pre-Lit Christmas tree. Standing at a height of 7ft and with 1539 branch tips, this grand tree looks amazing in any home. Included with a sturdy metal stand, this tree is durable and will last you throughout many festive seasons.
Rubber Moulded Tree Fibres
To give you that real tree feeling without any of the mess, the Bayberry Spruce tree branches are designed from a real tree. Using modern technology, the Bayberry Spruce gives an authentic living tree appearance that you can have for years.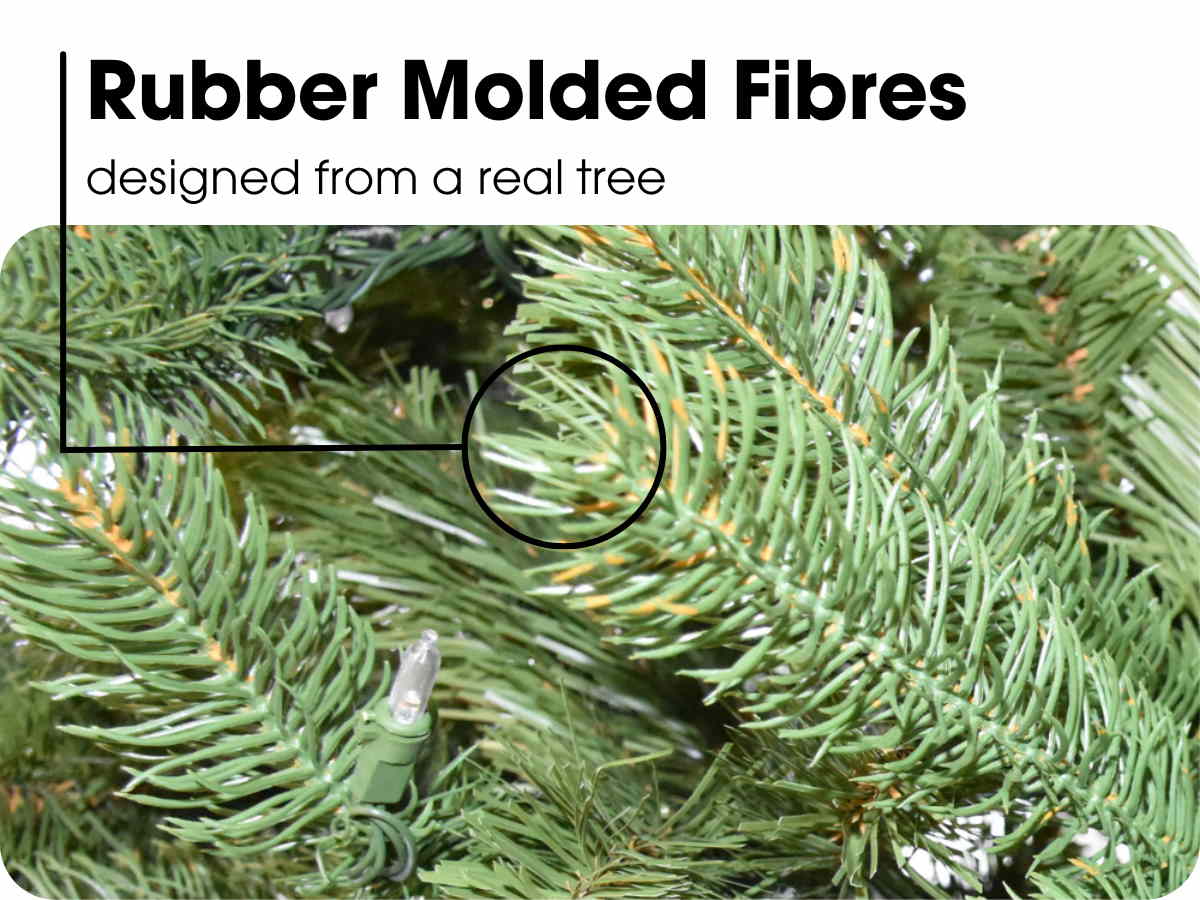 Pre-Lit
This tree takes the hassle out of untangling Christmas lights thanks to its pre-lit feature. The Bayberry Spruce has 650 Dual Function LEDS, white and multicoloured, with 9 different flash functions.
Hinge Tree
With its permanently attached hinged branches, the Bayberry Spruce is simple to construct and allows for stress free assembly. Simply fold out the branches and begin spreading them out to have your Christmas tree up and ready for decorating in no time.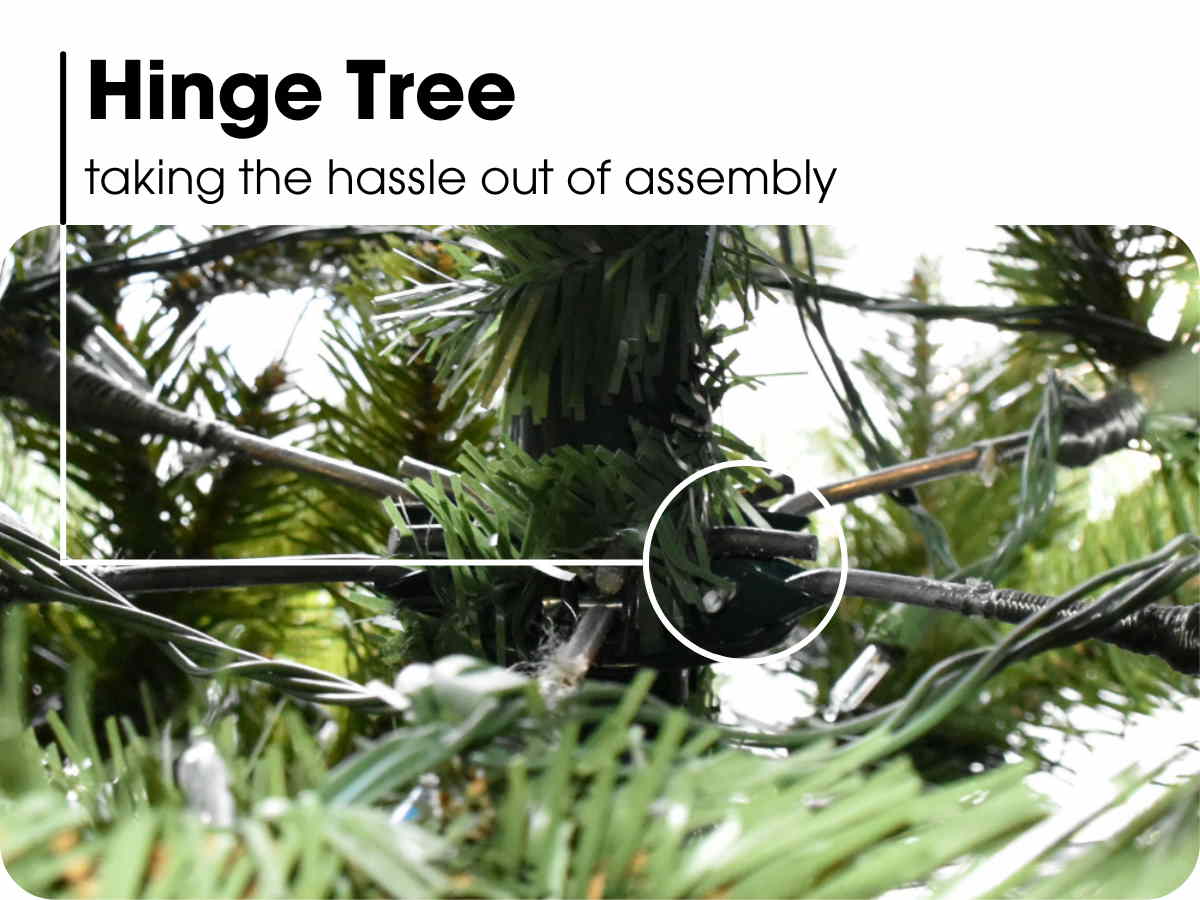 Product Highlights Video