Make a statement with your Christmas tree this festive season with the 7.5ft (225cm) Kateson Fir Artificial Christmas tree. Included with a sturdy metal base, this Christmas tree is perfect to create a festive home.
Simple Construction
Coming in 3 parts that easily slot together, the Kateson Fir is ideal for anyone looking for a hassle-free tree. Each tree section is made from high-quality materials that are sturdy and durable – so are sure to last you a lifetime.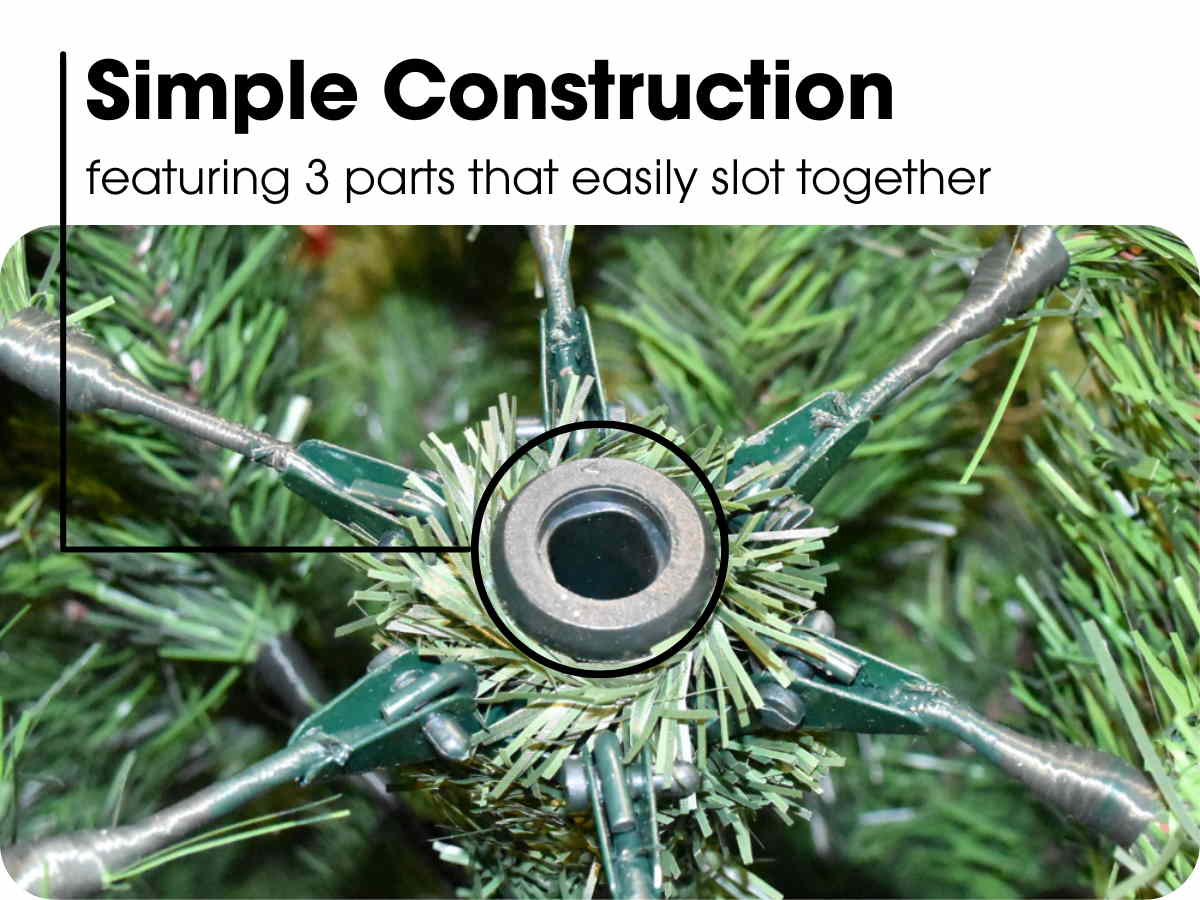 Quality PVC Fibres
Filled with full and luscious branches, have no fear of a sparce looking tree with the Kateson Fir. Designed using quality PVC that features two-toned branch bristles, the Kateson Fir tree offers a realistic feel that you can have for years on end.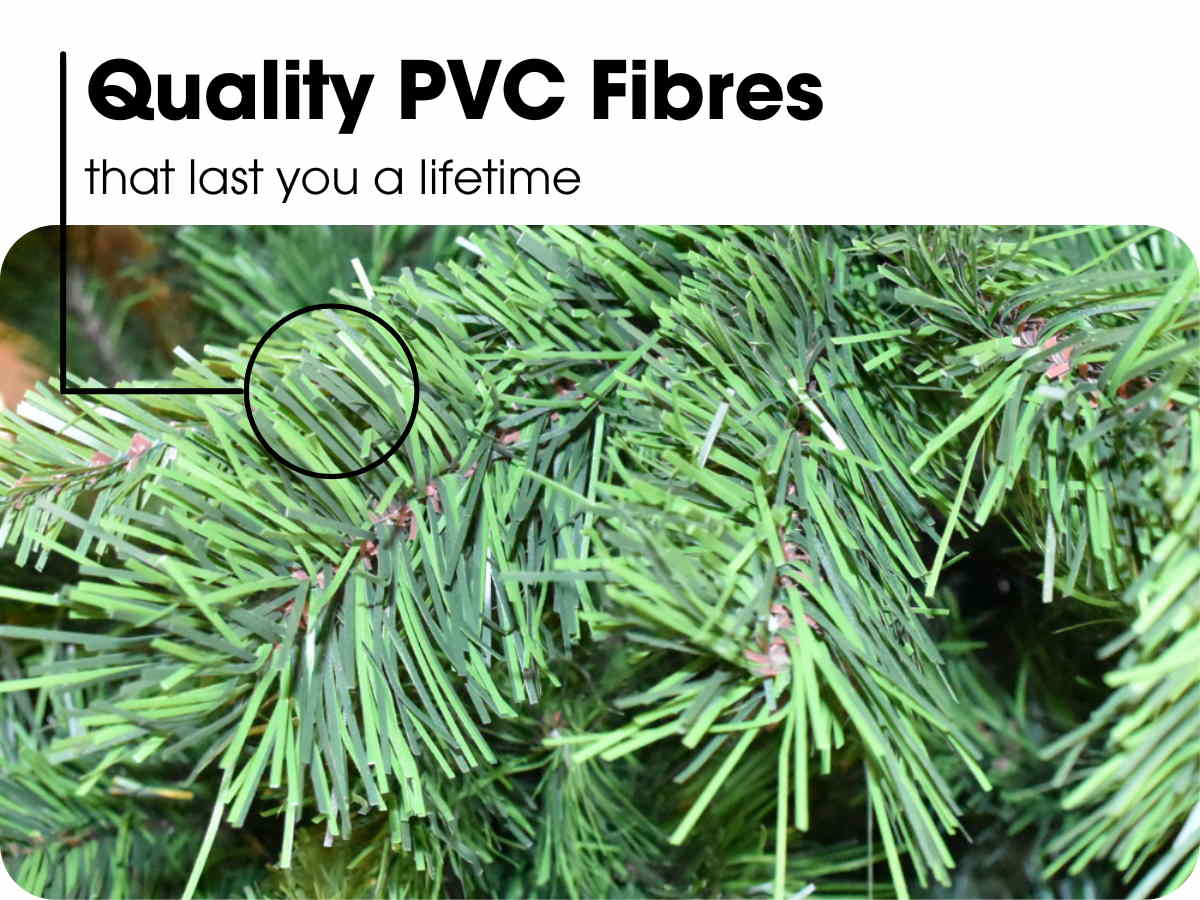 Hinge Tree
As a hinged tree, this tree is quick and easy to assemble. All hinges are provided with hinge bolts for added durability of your tree. Each branch comes pre-attached so all that's left for you to do is fluff out its branches and begin decorating.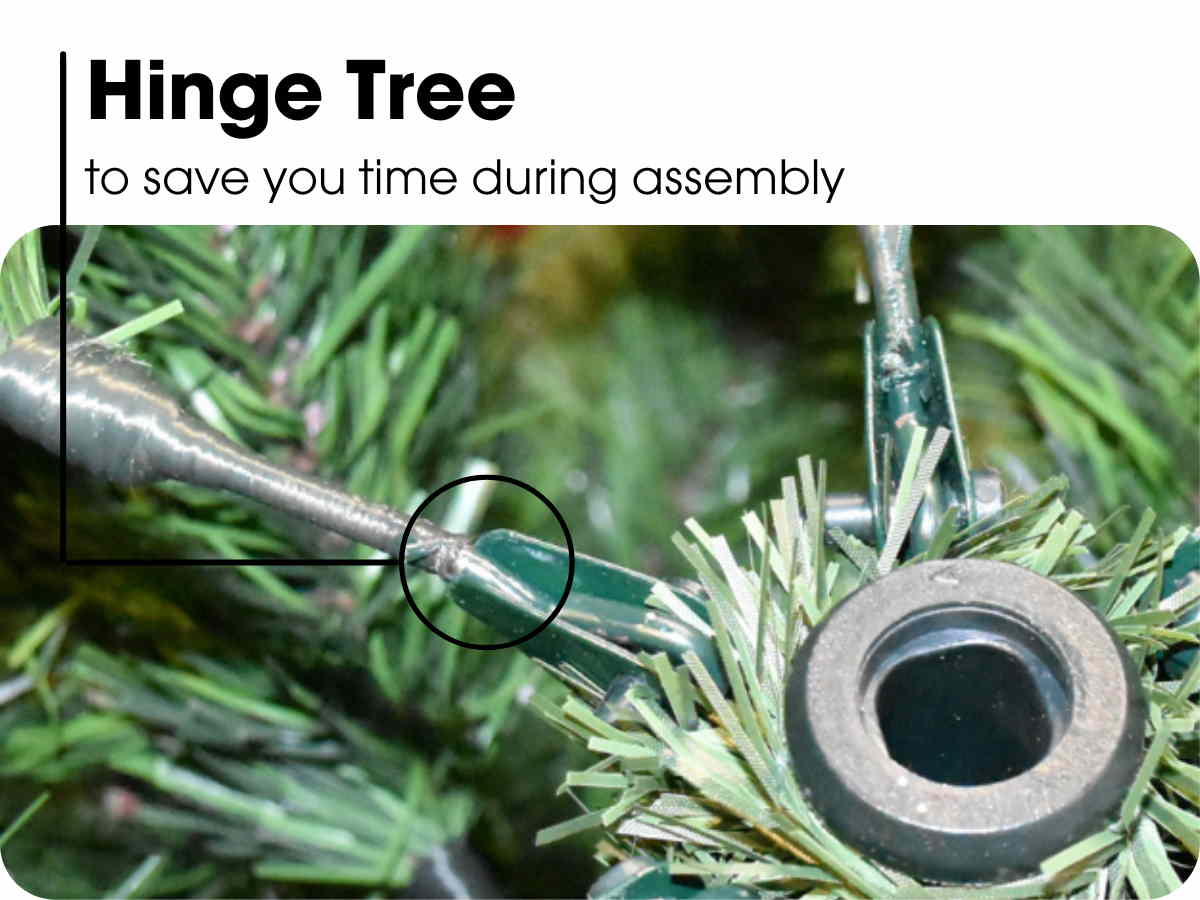 Product Highlights Video